I went to the mall today. That's why I'm posting this at 6:35pm instead of 6:35am like I planned. Some of our bffs were in town and we shopped till we dropped.
We hit up one of my favorite stores, Anthropologie. Have you been? It's just so…cool. It's random. And shabby. And different. And hip. And I could literally stay in there for hours. Of course, I don't have enough money to actually SHOP there, but it's fun just wandering.
So, while I was reveling in the creative goodness, I decided to pick up something for my week o' giveaways. Because, honestly, I think that store is so magical, it doesn't even matter what it is–it might even be ugly, but if it's from Anthropolgie, I like it. *sigh*
I really wanted to get this…
(mirrored side table. $998. you know, because I could totally ship that to you. after spending almost 1k.)
Or this…
(little girls' neck wrap. $38. can you believe I contemplated spending $40 on a kids' scarf?!)
Or something like this…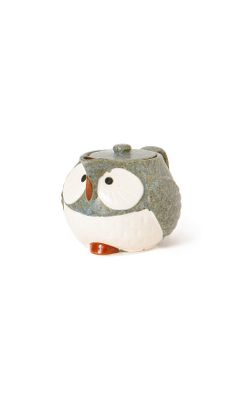 (owl sake pot. $28. does anyone drink sake? but still! an owl pot. so cute.)
But instead, I settled on these!
(cutest salt and pepper shakers ever. undisclosed price.)
Aren't they cute? I have a soft spot for salt and pepper shakers because my parents have a little collection of them–mini shakers, holiday shakers, every kind you can think of. These were so adorable, I thought I'd pass them onto you! If these don't make you happy, I don't know what will!
Just leave me a comment on this post about what you like to collect. If you'd like an extra entry, just leave me another comment letting me know you subscribed to my feed and/or posted about me or this post somewhere on your blog.
Comments will close on Friday (or so). And I'll pick one winner to win these salt and pepper shakers. One winner that I'll be so jealous of.
(extra points to whoever can tell me who originally said the title of this post!)
(btw, have I mentioned I'm having a week o' giveaways?
win a tummy time safari and $50 from bn.com now!)