I got to see a pre-release of The Muppets last week! My husband and I were discussing how I don't  do (many) product reviews on my blog anymore–except movies. I LOVE BEING THE FIRST ONE TO SEE A MOVIE! And being one of the first ones to see the first Muppet movie in over ten years? Even better.
You know I am a puppet person. And I adore–and have always adored–the Muppets. Somewhere in my boxes of memories I have this awesome foil button of Miss Piggy sitting on top of the words, "Kissy Kissy". If I could find that thing, I'd wear it everyday.
*sigh*
Anywhoo. Back to the movie. I was excited to see it but a little scared that it might turn Shrek on us. I didn't want to see the Muppets reduced to bathroom humor and cheap jokes to get a laugh. And apparently that's what Jason Segel (that would be Marshall, to all you How I Met Your Mother fans) thought, too. Segel co-wrote the movie and says, "My big goal was just to re-establish The Muppets where they belonged. From there, everything else is gravy. I just wanted to see The Muppets again the way I remembered them." [source]
And do you know that almost makes me cry? I guess it's a puppeteer thing, but I've seen how puppets can affect people. And The Muppets certainly have affected me. They are creative in a way that few other things are. Jim Henson's brand of humor and creativity just isn't around anymore. Puppetry is a dying art form (and one I happen to be pretty good at) and I love LOVE seeing good puppetry mainstream again!
The final scene of the movie was utterly fabulous. I whispered to Les during it, "If I had been in that scene as an extra, I would have been sobbing the whole time." Then I read this quote from Jason Segel, "In the finale of the movie, there are 200 extras, 100 dancers and 50 Muppets. It was very surreal and it happened to take place on my birthday. I walked out from my trailer thinking I was coming to film and everyone sang "Happy Birthday," including the Muppets. I kept thinking, "I've tricked everyone. Somehow I've made this weird childhood dream come true." It was the craziest thing ever." It's official. Jason Segel and I are destined to be BFFs.
ANYWHOO. Let's get back to the movie.
It felt like an old movie. Not just an old Muppet movie, but an old, clean, family, fun-filled movie. There was no kissing (wait, some puppets kissed), no cussing, barely any imitative phrases and only one or two bathroom humor-type jokes (you saw the fart-shoes commercial, I'm sure?). I don't think I raised an eyebrow the entire time. I was too busy crying and applauding.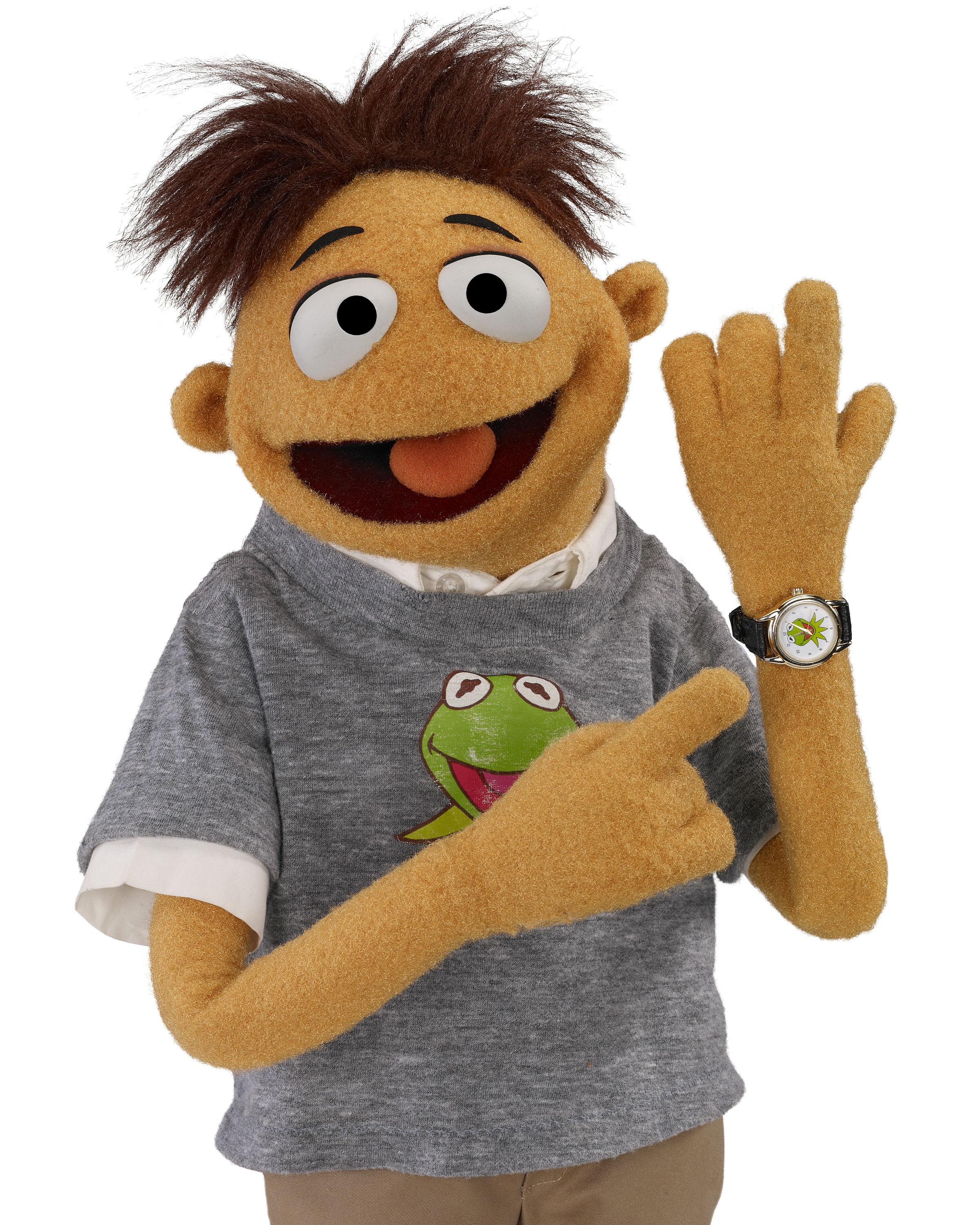 The whole story is about Gary (Jason Segel) and Walter (a puppet) who are brothers. They go to LA with Gary's girlfriend, Mary (Amy Adams) and see that the Muppet Studios is run down. And of course, some bad guys enter to tear it down and Walter, Gary and Mary try to save the day by getting The Muppets back together.
It's like we're watching a movie of how the movie was made—just a little muppet-ized. It was basically one giant tribute to Jim Henson and the Muppet Show. When it was done my husband said, "Jim Henson would be proud." I think so. It was quirky, clever, creative and fun. I adored it.
Oh. And the cameos. I didn't know who half of them were. But I may have audibly squealed when I spotted Neil Patrick Harris  in it. (He's a puppeteer and magician and I love him.) After reading all the interviews with Jason Segel, I'm thinking Neil, Jason and I would be friends in real life. Maybe I should crash the How I Met Your Mother set sometime?
Also. If you happen to be a Big Bang Theory fan…well, just keep your eyes peeled during the movie. You will be happy indeed.
OK. That was probably the worst movie review of all times. I don't think I told you one thing about the movie. All I know is that I loved it. And I think you should go see it on Thanksgiving weekend so it will make a lot of money and Hollywood will want to make another one. And Vicki can be in it.
Oh. And one more thing. I tweeted this right after I saw the movie:
And Jason Segel retweeted me. So, basically, I think I'm invited to the How I Met Your Mother set, right?
:: :: ::
{also, because how could I not? have you seen my Muppet inspired Puppet Birthday Party?}