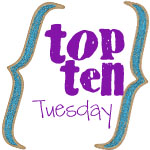 Last Friday was my birthday. I spent the day at home, then went out to dinner and a movie with my husband. I also rear-ended someone on my way home. That was fun. (No one was hurt. Just my hood. And my pride.)
But I did get some great gifts. So, in no particular order, here are the:
Top Ten Gifts I Received for My 32nd Birthday
1. Belkin Laptop Hideaway

This is the most super cool thing ever. It's a little carrying case for my laptop! It's soft inside and hard on the outside. You just drop your computer in, stuff the cord in the opposite compartment, pick it up and drag it to any location in your house! For someone who doesn't have a set place to do the computer, this is perfect. I can type on the couch, then drop my computer in and tote the whole thing upstairs to the playroom. It's neat, cute, easy and keeps my laptop safe. I could seriously write a whole post on this thing. I love it! (Thanks, Mama and Daddy!)
2. Cards.
I love me a good card. Hallmark is one of those stores I could browse for hours! I pride myself on finding a good card. And if I can't find a good one I won't give one. Anyway, we give cards in our family–sometimes my parents give me more than one. I got a bunch of good ones this year. Including one from my parent's dog, Charmin.
3. My Kitchen Island.
This wasn't really a birthday present but it was delivered on my birthday! That's right I finally have a kitchen island! (Which looks a little different from the below pic, but it is the same color!) Which means one day soon I may even have my cooktop installed. Which means I may actually be able to boil water and make scrambled eggs! Oh happy day!!
4. Sunpak Polarized Filter
Not really sure what this thing does but my husband got it for my camera and it looks cool. I'm excited to test it out.
5. Cherry Limeade from Sonic. I bought this one for myself.
6. Willow Tree Figurine

My brother and sister-in-law gave me this. I love Willow Tree and this one is called Angel of Spring (or something like that) it's perfect for this May baby.
7. Facebook and Twitter wishes! I got about 75 birthday shout outs from my online (and irl) friends. It was super special.
My dad has bought a few Lucky pieces for my mom and every single one of them is cute! I guess they heard me gush over them so my parents got me a necklace and earrings! I couldn't find a picture of them online, but trust me they are super cute—turquoise, pink, brown. Love it! Here's a few pieces I found on Amazon. What do you think?
9. Pottery.
OK, this wasn't really a gift. The Saturday after my birthday, my family and I went to one of those paint-your-own-pottery places. The guys played Scrabble and the girls painted! It was so fun. I made a trivet. If it looks lovely, I might share it with you. It's still being baked. Or fired. Or whatever it is.
10. Eight hours of sleep. Oh, wait. I didn't get that. *sigh* Maybe next year…
:: :: :: ::
So I'm ready to hear from you! What's your Top Ten today? If you need a theme how 'bout one of these: Top Ten Ways to Use Hamburger Meat OR Top Ten Places To Hide M&Ms From Your Family OR Top Ten Books I Swore I'd Read and Still Haven't. Hey, if you don't use those topics, I might!
After you post your Top Ten list, copy your permalink into the linky below. Then start visiting (and commenting) at the other Top Ten participants!