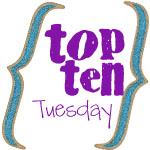 I hosted an Usborne Book Party last night. It's the first time I've ever hosted a party like this. And I loved it. It's hard to be passionate about candles or f00d (well, maybe food) or spatulas. But I love me a good book. Especially kids' books. And I wish I had every single book in that Usborne catalog. (<—yes, if you buy something, I get credit for free books. come on, it's like buying something for Lydia and Asa!)
So, for those of you who couldn't come, who wished they could hang out out my house last night or are just plain bored, here are the Top Ten Greatest Things About My Usborne Party Last Night:
1. Paula Deen's Chocolate Popcorn. Pamela, the Usborne lady (what's a better title?) and friend, told me not to go overboard on food. She said, "Just pop popcorn." Not serving food at a party? Well, that's a little hard for me. But I tried to be obedient. I had popcorn and M&Ms…and I made Paula Deen's Delicious and Delectable Chocolate Popcorn. (I just made that title up.) And it was ridiculously yummy.

2. Magnet Books Lydia has all these crazy magnetic play-boards from and they are such a good idea– punch out the magnet, put it in it's little carrying case and bam! instant fun on the road. Except there is only one magnettic page and the little magnets have no where to go, they just roll around in the case. Not to mention, they are the cheapiest magnets ever. SO. These Usborne books are perfect. Each magnet fits into it's own spot (like a puzzle) on the front and back page. Then every page in the book is a strong magnet. It's awesome. I'm totally getting one.
3. Facebook. All my bffs who were coming to the party had to cancel for one reason or another. So, the only confirmed guests I had were…my mom. So, I sent an APB out on facebook and my friend (who doesn't even have kids!) from church showed up after I promised her hugs from Asa and chocolate popcorn! I also sent a facebook message to an already rsvp-ed-friend, Stephanie. She was going to skip but when she got my message, she came anyway–and is going to do her own Usborne party now!
4. Touchy Feely Books. Of course, these were Asa's faves. He couldn't take his hands off (or his mouth for that matter) these books with tails for pulling, ears for rubbing and mirrors for looking. The books I really liked were the Luxury Touchy Feely books because they are big–like an 8.5″ square. And they had ineresting fabrics–velcro, satin with bumps on it, etc. Someone MAY have already ordered Lydia the Fairies touchy feely book…
5. Internet Linked Books. When I was little my grandmother bought my brother and me about five awesome pop-up books. They were like pop-up encyclopedias with real photos and facts about animals and sealife. I loved those books. Well, that's what these Usborne encylopedia-type books reminded me of. They weren't pop-up (but that would be a great idea, Usborne!) but they had beautiful pictures and easy to read information. You can buy the subject indiviudally (like Lydia's favorite, below) or as a whole huge encylopedia. Plus, they have kid-friendly, family-safe internet sites to go with each subject! How cool is that?!
6. Magical Corn Dip a la Vanderbilt Wife. Also my own made up title for this recipe. But it is so very delicious that it's magical. Magically Delicious. Hmmm…now where have I heard that before?
7. Two catalog pages filled to the brim with FAIRIES and PRINCESSES. It was pink even. Every fairy story, princess story and magical tale known to man. But not the Disney version. And as much as I love Disney, I'm glad to see books that are about you know, BOOKS.
8. That's Not My Pirate. Yeah. I think Asa's getting this for his birthday.
9. Big Book of Playtime Activities. This is the book I want for my own personal self. It reminded me of my old Childcraft books when I was a kid. (*sigh*) It is full of step-by-step drawing, easy crafts (like a puppet out of an envelope!) and fun activities. Stephanie saw it and said, "We're going to see all this stuff on Impress Your Kids." I think she's right. Seriously, if I didn't have kids, I'd still want to do this book all by myself. (<—geek)
10. Lydia never looking up from a book the entire night. Girl after my own heart.

(Lydia reading her new Everyday Words book during breakfast this morning.)
:: :: :: ::
So, link up your Top Ten list today! Just write 10 things about…well, about anything. Then enter your permalink below. Link back to me so your readers can join in the fun. Then visit the rest of our amazing Top Ten lists and leave some comment love.