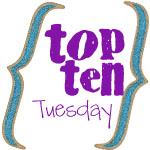 1. Clean up the dishes from last night. We had friends over and it was so yummy—they actually brought dinner! How great is that? Anyway, there was jerk chicken, rice, salad, the most delicious poppy seed dressing ever and of course, Bakerella's chocolate chip cookie dough brownies.
2. Get up this morning. Oh, I already did that. But it was rough. Les and I stayed up till midnight watching Dexter
. (*shiver*) Asa woke up at 3.
3. Let Asa grow up. He's too cute. And soft. And loud. And slobbery.
4. Let Lydia grow up. I love getting her up in the morning. When she's half asleep she's the most babyiest (in a good way) of the day. It's the sweetest.
5. Fold the clothes. Well, this is usual for me. But the UNusual thing is that I have an extra amount of Asa's clothes to fold because HE threw up all over me on Sunday. It's a good story. I might blog it for you soon. Let's just say between the two of us, we had on about 5 outfits in one day.
6. Make lunch. Where's the lunch fairy? Oh yeah, I have leftovers from last night! Nothing like a brownie with a side of jerk chicken for lunch!
7. Put the kids to bed tonight. I'm not reallly a mean mom—it's just that it's an actual, real, true and live GIRL'S NIGHT OUT! That's right the sisterchicks are going to the movies. And oh, I can't wait! I'm not even going to get the kids' pj's out. Les can do it all!
8. Turn my son into a waffle. So, update on Asa's babyfood dilemma: he's eating table food! But all he wants is waffles. He's turning his nose up at most fruit and veggies. But he can down an entire waffle without a peep.
9. Think of ten things.
10. Bore you. Oops. Already did that.
:: :: ::
So, what's your Top Ten today? Got a good list to share? I'm pretty sure you can be more interesting than mine…
All you gotta do is:
1. Write a Top Ten post on your blog. It can be serious or funny, long or short but it does have to be a list of TEN. (You don't need to be on my blogroll, or part of the team, or a paying member. Just link up whenever you want!)
2. Then copy the PERMALINK to your post in the weekly Top Ten Tuesday MckLinky below.
2b. For the most click-ability, enter your name & post title something like this:
oh amanda (top ten chocolates) 0r
oh amanda (best ways to procrastinate)
3. Please link back to my Top Ten Tuesday post so others can join the fun. You can also use my button if you'd like. I think it's kinda cute…the code in the sidebar actually works —->
4. Visit the other Top Ten participants and comment, comment, comment. If you see one you really like why not tweet about it? Or stumble it? Or something high-techy like that? I'm sure they'd love it!