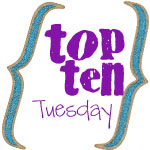 Yesterday was just how I planned! Plus, I even read 100 pages from a book and learned the coolest bloggy thing ever (I'll tell you about it next week!). So, all in all it was a fabulous day. But the highlight of our 4th of July?
T-ball!
Take a gander at this cuteness…
1. He steps up to the plate.
2. Takes his position.
3. He checks out the ball.
4. And he misses!
5. He's no quitter!
6. He's got his eye on the ball!
7. HE CONNECTS!
8. There goes the ball!
9. And the follow through!
10. Asa scores!
Seriously. How adorable is his little mouth? He was concentrating so hard! He had the absolute best time ever. I couldn't narrow his cuteness down to one picture, so it HAD to be a Top Ten list!
So, that's my Top Ten list! Now it's your turn! Just WRITE a top ten list on your blog. Then LINK back to me in the post somewhere. PASTE your post's url below. Then start LOVIN' on the rest of the participants with visits, Facebook LIKES, comments, tweets (#toptentues), stumbles & pins! (<—if you don't know what all that stuff is, no worries! Just go read the other posts and do what you like!)