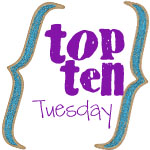 Today I have a puzzle for you. You read all of my Top Ten list and then guess what I'm doing today. Ready? Here are your clues:
THE TOP TEN THINGS YOU WISH YOU COULD SEE RIGHT NOW
1. Three crockpots plugged in and sitting on the floor of my kitchen.
2. One crockpot filled with 4 pounds of sausage.
3. Two crockpots filled to the brim with potatoes. Like with their skins on. They are baking.
4. Two bunches of cilantro that I am meticulously peeling off the stem and chopping into itty bitty pieces with my new Froggy.
5. Eighteen pounds of raw chicken piled up in my refrigerator.
6. Three cups of chopped ham. And about 3 more cups of chopped ham. And about 3 more cups of unchopped ham. There's a lot of ham.
7. Two gallons of juice: one apple, one tomato. (*gag*)
8. Two gallon ziploc bags filled to we-can-barely-zip-them with sliced mushrooms. (*double gag*)
9. Giant pot of soaking black beans. (thanks, Amy!)
10. My soon to be full full full full freezer!!
So, any guesses to what I'm doing today? That's right! Staci and I are doing some once-a-month cooking with the help of our favorite friend and long-distance sisterchick, Tricia from Once A Month Mom. We're doing the April menu today. I might be a little quiet on twitter today but I'll get to tweeting and commenting on your posts as soon as my freezer is full! In my stead, feel free to tweet and stumble your friends posts to your heart's content. I know they'd love it!
:: :: ::
OK. Got your Top Ten list ready? You know what to do! (If you don't know what to do, read my official Top Ten {Tuesday} page for details!)