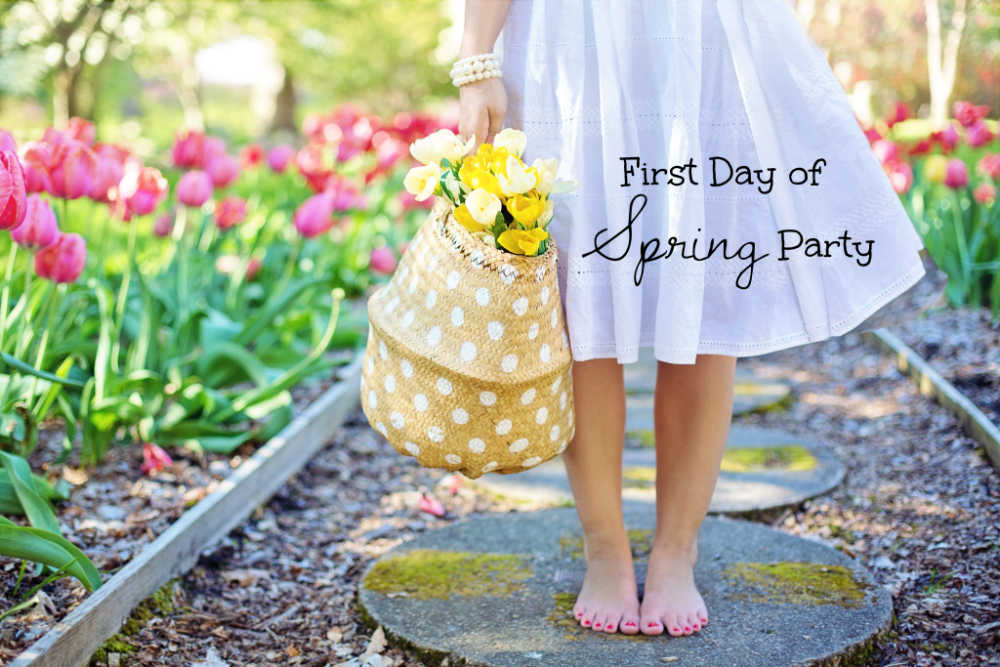 You know I have a thing about Santa. You probably noticed we we only posted once about Saint Patrick's Day. We don't really do Halloween, so if you're wondering about how we do the Easter Bunny, dying eggs and Easter baskets, you've come to the right post!
I don't get into the word "easter" at all. It's not in the Bible. It has nothing to do with Jesus and honestly, it's just confusing. Have you ever noticed that stores say "Happy Easter" all the time? But not "Merry Christmas"? Even though both holidays are central to Christianity and focus on JESUS, they feel free to say EASTER because it's not a "Christian" word. (OK. Stepping off soapbox. That was NOT the reason for the post…)
When Lydia was one year old I read the best Easter alternative ever: just do all the Easter stuff (baskets, hunts, dying eggs, etc.) on the first day of Spring instead of on Resurrection Sunday! Why didn't I think of that? We like to celebrate the first snow, the first day of school and even summer, why not Spring?
So, yesterday we hosted a Spring Party at our house. When the kids woke up, they got their baskets full of toys and (slightly full) of candy!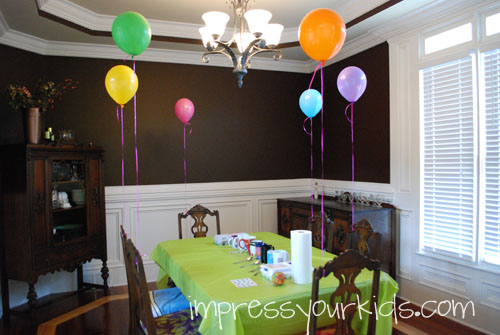 Then we got going on setting up our party. You might remember my Puppet Party and my Gingerbread Party—it's kind of my hobby to throw parties. I'm not suggesting you do this exactly the way I did, but the idea of celebrating the fun American-ized Easter-y stuff AWAY from Resurrection Sunday? I think you'll enjoy how it feels and help your kids understand what this holy day is all about.
Here's what we did:
We dyed eggs. (Nothing says Spring like Christmas mugs!)
We made animal-eggs. How cute are those?!
We made plastic egg flowers. (Tutorial for recycling eggs)
We even made Easter bonnets! And even the boys wore them. It was fun–just a paper plate, with a paper bowl glued on top. Add some paper grass, baby chicks and let the kids decorate!
Then we donned our bonnets and let the kid play a cross between musical chairs and ring-around-the-rosies  and an egg hunt. They all walked in a circle while the music was playing. When the music stopped they ran to pick up eggs—but only in the amount that I shouted out to them. This insured they all got the same amount of eggs AND that the big kids didn't stomp on the little kids. I think it was pretty fun!
Oh, and I have to mention the food because it was so fun!
Squeezable yogurt. I put them in a jar and slapped on an Easter egg sticker!
Chocolate-chowmein noodle nests with Cadbury eggs on top! YUM.
Plus, Peeps and Starburst jelly beans, of course! Annie's bunny fruit snacks were perfect! But my kids' personal favorite: bunny carrots (which is just a big carrot with the green tops attached). They eat 'em right up!
Now, when the REAL Easter rolls around—remember, the one about Jesus? I hope my kids will see the difference between the two celebrations! (Wanna celebrate Jesus with some flair, too? Join us for A Sense of the Resurrection!)
What do you think? How do you celebrate Easter? Resurrection Sunday?