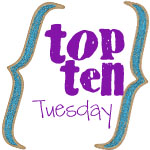 It's rainy. We're still pajama-ed. And I thought you would want to know what's on my kitchen table right now. You do, right? Even if you don't, here are the TOP TEN THINGS ON MY KITCHEN TABLE. (Wouldn't you like to know if there are more?)
1. A pumpkin.
2. Red napkins left over from Asa's birthday.
3. A Lilo & Stitch postcard from Disney Cruise Lines.
4. Part of Daddy's food processor that I borrowed when Staci, Mandi and I did our first once-a-month-cooking last weekend.
5. My Volcom hat. (This is out only when I don't take a shower and have to cover the evidence. So…)
6. Family Dinner Box compliments of my Nestle Family Event. (And Lydia's new favorite dinner "game".)
7. A polar bear placemat from Alaska. A souvenir from Les' parent's cruise.
8. A dry erase marker. It came with a magnetic board but I hid it (ie. threw it in the trashcan) because I didn't want Lydia to remember she had it.
9. The little tabs inside the soymilk cartons. Saved for crafts.
10. My breakfast. Pear pancakes. Yum.
So, it's a little meme-ish. What can I say it's 8:30am and I'm on my way to a cow farm. I can only be SO creative! Let's see how you did today, shall we? You know the drill…