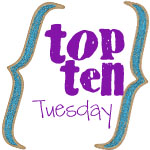 2. Serve Communion. Les and I had communion at our wedding. It was an act to show that we were honoring Jesus in our marriage. When a pastor friend of mine got married, instead of just he and his bride receiving communion, they served it to all the guests. They simply held the bread and the wine at the front of the church and everyone walked up to the front. It was moving and intimate!
3. Communion Chalice
At the aforementioned communion, the pastor encouraged the couple to take communion every year on their anniversary. This would be a time to renew their vows to each other and to God. But the fun twist is that the pastor gave the couple a beautiful goblet engraved with their names and wedding date. So, each year they can have communion with the same glass. This is my new gift for every family member that gets married. (Be forewarned, young-ish family members!)
4. Handkerchief
I always (always!) cry at weddings. When I worked at the shoe salon, we sold several lace handkerchiefs.  One particular handkerchief came with directions to sew into a baby bonnet for the bride's first child. As a mom, I can now imagine how sweet this would be! An heirloom to pass to my daughter—something from my wedding day and her newborn days…then she could use it on her wedding day. *sniff*
5. Creative "Guestbooks"
There are too many great ideas…you know what? I think I'm going to do a Top Ten of this in a few weeks. But here's my favorite right now…
6. Passing On…
I like anything you pass on to another bride. My grandmother gave me a bracelet (when I was quite young) that belonged to her. It had blue stones in it. (It may have been something she got at a garage sale. But as she was married to a millionaire for several years, I like to think it was worth something.) Anyway, I wore it in my wedding. I gave it to my cousin's bride and I hope she passes it on to someone else in our family one day!
7. Mother's Bouquet
I can't remember where I heard this first but I LOVE IT. Instead of a boring wrist corsage, why not RECREATE the mothers' wedding bouquets for them to carry down the aisle? Imagine their surprise when they are giving away their babies, to have a little glimpse back to their own wedding! How honored they would feel! (How can I suggest this when Lydia gets married without sounding self-serving?)