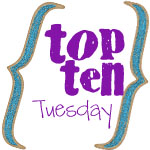 Remember how I had a baby? Yeah, it was like five months ago. And poor little guy doesn't have one stick of a cute nursery. (Except for a fun pirate picture that bee sent him.) I know I said I picked out bedding for him. I even bought it. But after I got it in my hot little hands, well, it just wasn't hot.
So, now that we are going to be moving in EEK a few days weeks, Asa's room is my top priority. No one else is getting anything new for like five years. But the pirate? It has to be done.
I really want something different. I know, just saying those words is trite and totally UNdifferent. But I do. I just can't stand all the lambies and fishies that are littered all over boys' bedding. And if you get away from the cutie pie animals all you can find is something that looks like nautical bathroom wallpaper.
I still haven't found exactly what I want. But for what it's worth (and so you can be on the lookout for something cool, too), here's my Top Ten Things I Want for the Pirate's New Rock-a-Bye Baby Nursery. (nice title, huh?)
1. Guitar Pillow. This is really the inspiration for the entire room. You might remember Asa's monthly picture is with his guitar pillow. I just love the colors and think this would be a fun color scheme for a non-babyish but still cute nursery.
2. Silver Sage Subtle Velvet Paint from Restoration Hardware. First of all, with a name like that you'd think it was a fingernail polish! But isn't it nice?  Kinda like silver. Only not shiny. And not so silver.
3. Chair and Ottoman from Urban Outfitters. I would love a funky chair. Right now I have a glider that my mom covered in pink toile for Lydia's room. I really really really don't want to move that into Asa's new room.
4. Mod Baby Crib from WalMart. I know, WalMart! I think white would look good up against a silvery gray wall. What do you think?
5. Guitar Decal from Wall Creations and More. I was thinking two of these on the wall horizontal  above the crib would be super cool. (This is an etsy shop and significantly less expensive than any of the other wall decal places I found online.)
6. Vintage Records. I have a vintage Snow White record that I framed thinking it would be hip for Lydia's room. But if I could find some cool vintage boy-ish records, that would be a fun addition to his room.
7. Bedding from Overstock.com. This is the only one I like. KIDDING.
8. This cool rug. My friend Yancy has this and I know the color is not exactly right, but the sparkly pieces in it are suh-weet.
9. Pampers. Well, I mean, really. I'll have more of these than any other thing in the nursery. Plus, the whole one pack=one vaccine thing. (I can't help it!)
10. Pirate Doll from Manhattan Toy. It has nothing to do with the room but don't you think my pirate would love his very own pirate to chew on play with?
OK. I officially love this new nursery. Now to sell it to my hubby…or Project Nursery…or one of those reality TV make-over-my-room shows…
:: :: :: ::
Have a Top Ten to share? I've been loving everyone's lists the past 2 weeks! We had 17 people play last week and *sniff* I'm honored. Some people hooked up late Tuesday night so make sure you come back to see who's signing the Mr. Linky! It's a fun way to make some new friends (and get a little traffic to your blog).
You know what to do: write a Top Ten post on your blog, sign the Mr. Linky with your permalink then start visiting the other participants! And if you link back to me in your post, even better!