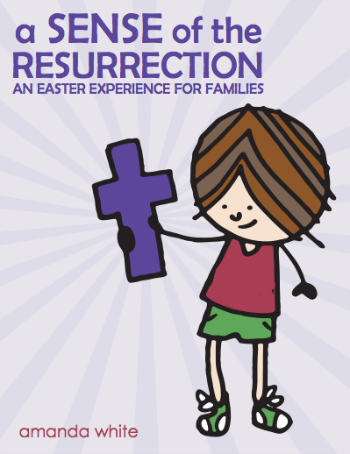 A Sense of the Resurrection: an Easter Experience for Families
A Sense of the Resurrection is a journey through the death and resurrection of Jesus. Parents and children will make memories as they use their five senses to discover the real story celebrated on Easter.
Truth in the Tinsel

This ebook is a best-seller! Over 13,000 families have used Truth in the Tinsel since it's release to focus on Jesus during Christmas. The book leads kids and parents in reading the Christmas story from the Bible, making a simple ornament to go along with that portion of the story and talking points for meaningful conversation. When Christmas Eve arrives, you've got 24 new ornaments and an understanding of the best present ever given, Jesus!
Praying God's Word for Your Kids by Amanda White
A simple guide to help you pray for your kids. Full of Scriptures, this book will lead you in praying over ten different areas of your children's life, from heart issues to future marriage. Included are activities to do with your kids–to introduce them to how God's Word is alive in their lives.
Get this ebook for free when you subscribe to  the ohAmanda.com newsletter! You'll receive an immediate email with the link to your ebook.