After Christmas last year, the kids were sitting at Asa's new Lego table (we made it from some Ikea furniture!) playing and creating. They were also singing. They were belting out Hark the Herald Angels, "Born that man no more may die Born to raise the sons of earth Born to give them second birth"!
I loved hearing their little voices sing such Truth about Jesus and Christmas. I'd say nine times out of ten—even during the summer, Christmas songs come out of their mouths! The words and thoughts from famous Christmas carols are digging deep into their minds and hearts. And I love it!
Everything about Christmas is super magical. We have Christmas cookies, Christmas decorations, Christmas cards and Christmas music. It's why Truth in the Tinsel is so important to me. Using this magical, sparkly, shimmery time is like a catapult to my efforts to teach my kids about Jesus—it helps the story and attention go further!
Christmas music is the same–so much of this music is full of the theology of Jesus' incarnation. These old Christmas songs are more than sing-a-longs. They are telling the story, the why/wherefore and the details of the most life-altering event to ever happen to the planet.When we turn on our Christmas Spotify list or drag out our Christmas CDs and listen to them over-and-over-and-over again for a month or more, we are meditating on these words and ideas.
I want my kids knowing and remembering and singing words like,
"He rules the world with truth and grace"
"Yea, Lord, we greet Thee, Born this happy morning; Jesus, to Thee be the glory giv'n; Word of the Father, Now in the flesh appearing"
"Truly He taught us to love one another His law is love and His gospel is peace Chains shall He break for the slave is our brother And in His name all oppression shall cease"
Seriously! Does that not make you excited?
So, the other day my friend Rachelle from Scripted Simplicity asked me if we could do a giveaway here on the blog of some of her Christmas pieces. (Uhm, YES!) And when they came in the mail I was so excited! First of all because they are gorgeous. And secondly, because she featured beautiful words from Christmas carols!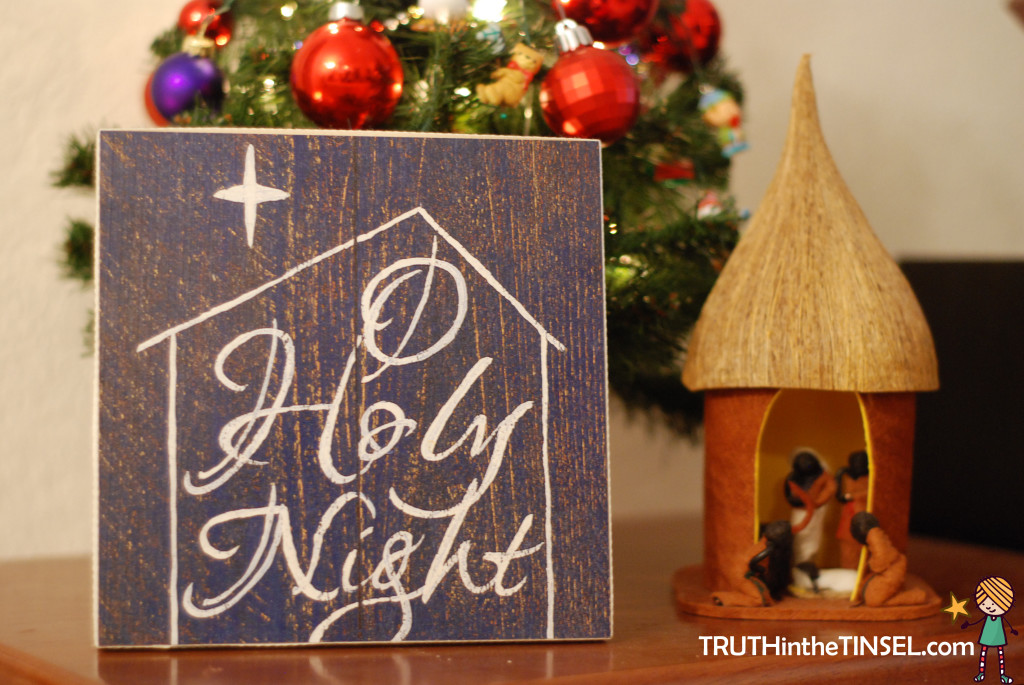 I love her heart behind her work—that each piece would remind us of the Giver of all good things. And isn't that Christmas? Remembering how God gave us the very best gift of all?
(Read the rest of this post at the Truth in the Tinsel blog!)