Almost two years ago I discovered a beautiful little etsy shop with Scripture art. You know I have quite a fascination with hanging God's Word on the walls and I immediately fell in love with Naptime Diaries' shop. Her prints were gorgeous and the Scriptures were some of my favorite.
Jessi, the creator and owner of the shop became one of my bloggy friends as I bought several of her prints and followed her around online. She even created my most favorite print of all for Deuteronomy 6:4-9…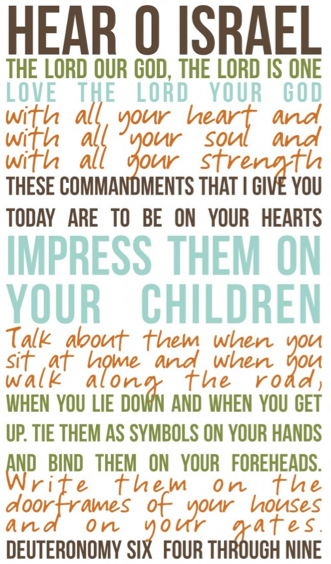 A few weeks ago, I saw Jessi post a picture on Instagram about a new advent calendar she was creating.
Well, as I am officially addicted to advent calendars and just happen to have
my own advent book
, I immediately emailed her and said, "I NEED TO KNOW ABOUT YOUR ADVENT CALENDAR!" I knew I'd love it and would want to share it with you, too! And I was right.Look. At. This. Loveliness.
And a little close up…
Don't you love it?
What's even cooler is the calendar is accompanied by a She Reads Truth Bible reading plan!
I cannot wait to use this for my own personal Christmas-y devotion this year. So, I love Jessi so much I asked if I could interview her.
Ready for me to find out the answers to your burning questions? Here goes…
Me: How did you get into this online space? And how did you know it was your space?
Jessi: I started blogging in 2005 when I was newly married with very little scope of what the entire blogging world was. I only knew one other person who blogged. It felt indulgent and fun as a writer. To write regularly. Little bits. Fast forward four years and in 2009, I found myself with three babies under three. I wanted to write with INTENTION. I wanted to write to women like me – at naptime, needing some inspiration and some truth and some laughs. Over the last three years, that has turned into Naptime Diaries and it becomes more me every day. Or maybe I just fall in love with it more every day!
Now, Naptime Diaries is it's own thing and I'm just riding the wave. It's about imparting grace, sharing a peek into our life, providing inspiration, spurring business women, and sharing the design we do in our online store – Naptime Diaries Shop.
Me: You know I love love love putting God's Word on the walls. Tell me about your passion for God's Word out for all to see.
Jessi: Our main business goal is to creatively write scripture on the walls of as many homes as possible in the world. We know that when homes have scripture on their walls, God is made much of in so many ways. People who visit your home are inspired and spurred, your family has a constant reminder of what you're about, and adults are able to keep their eyes focused on the Father in the midst of day to day life. Getting to do that in a way that is beautiful and fresh and looks pretty is a huge bonus.
I am super in love with your Advent Calendar prints. They make my heart squeeze to look at them! Tell me how they came about. Is it a tradition with your family?
Jessi: Our advent calendar was truly born of necessity for our own family! Two years ago, before we even knew what a print shop was and way before we could have dreamed it would be our family business, I dreamed up a little idea of cards that I could string in our home and print, with fun activities written on the back of each day. I spent hours and hours and hours designing them and then had them printed at Kinkos. I must have mentioned them on my blog because the next year, when we HAD a print shop, people started asking if we planned to do it again! This year's plan is extra special to me because it is designed in conjunction with a reading plan I helped write for SheReadsTruth, an online women's devotional site.
Me: What other Christmas activities/traditions do you do with your kids to keep Jesus at the center of the holiday?
Jessi: We try to blend the fun secular-ish holiday stuff with the super traditional meaningful stuff. We keep it light and fun and FLEXIBLE since our kids are still pretty young. They don't have any traditions that make or break Christmas for them, but we're hoping just being intentional about advent and building the anticipation for Christ in our hearts will become the main cornerstone for us. We always, always do at least one night of each week devoted to some bible time together. We always, always do a boys + mama, girl + Daddy date. And my husband and I always, always make crepes on Christmas Eve and wrap presents late into the night with each other.
Me: And finally, two important things: favorite Christmas food and favorite Christmas book.
Jessi: favorite Christmas food: Ok, maybe this is cheating. I think the "food" that feels most Christmassy to me is a vanilla soy latte. 🙂 Am I total Christmas food loser? I don't partake in this indulgence at all throughout the year, but when December rolls around nothing feels more right than a soy vanilla latte + Christmas tree shopping. Or a soy vanilla latte while I hold one of my boys hand on a Christmas date. Or a soy vanilla latte while I rush around the mall finishing up the rest of the present list! And book: Cranberry Christmas, for sure. I loved all the Cranberry books by Wende Devlin growing up and now my kiddos do too. We read it year round!
Now, do you totally love Jessi or what?! Click over to the Naptime Diaries shop and see all the fabulous stuff she has to offer–beautiful prints, wooden etched prints and even Christmas cards! Oh, and if you're going to order the advent calendar (you are, aren't you?), make sure yo do so by November 27th so you can get it by December 1st!
Oh, and a little interview question for you, too. What's your favorite Christmas food and/or Christmas book? Inquiring minds want to know!