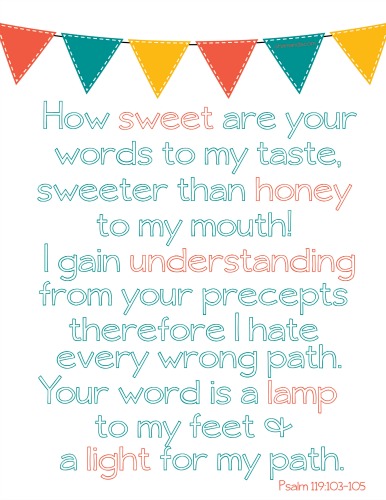 How much do you love this?! It's a free printable for the second chapter of Praying God's Word for Your Kids: God's Word. I so want my children to love and know God's Word. I want the Bible to be their constant companion.
If you want this lovely printable for your home, just click over to Facebook and download it! If you hang it up in your house, I'd love to see where–use the hashtag #praykids on Instagram and Twitter.
Anywhoo, I hope you're enjoying Praying God's Word for Your Kids. Let me know if you're reading along with me. (I really wanna know!)

Oh, and I'm off to Allume tomorrow, will I see any of you there?