Did you know today is National Talk Like a Pirate Day? Around our house, that's pretty special. My son is our "baby pirate" and Lydia actually does a pretty good accent!
Last week it was National Chocolate Day. (HELLO! How did that one slip past us?!) And besides being a memorial, September 11 was also Grandparent's Day? I love these under-celebrated holidays! Sounds like a party waiting to happen!
We did celebrate Grandparent's Day for the first time this year. For school, Lydia was supposed to make a card for her grandparents. I decided a card was a little too…boring. So, I got inspired by my handprint post and we made Owl canvases with the kids' handprints!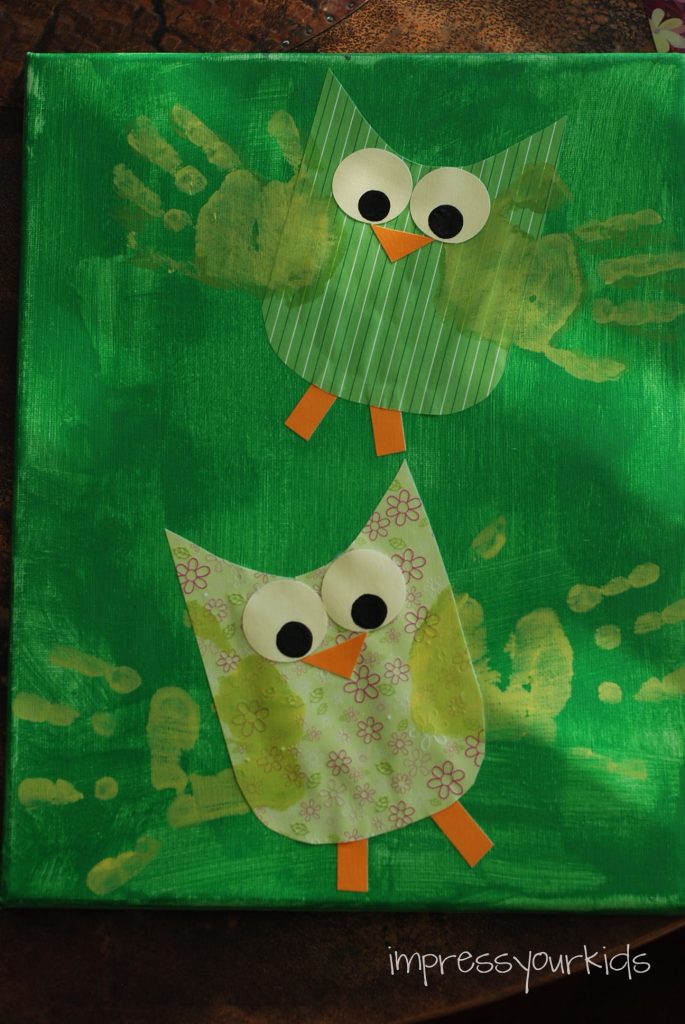 How cute are those?!!
I let the kids paint the canvases. Then we took them to the craft store to buy coordinating paper. I cut out the body shapes and glued them down. Then it was time for some painting. The big tip here is–don't dip the kids' hands in paint—PAINT IT ON THEIR HANDS WITH A BRUSH! It's less messy that way! I added the eyes and beak last (that way the kids wouldn't accidentally get paint on it!). Then I brushed 2 coats of mod-podge over the top. And they look gorgeous if I do say so myself!
I was going to write "Owl I'll Always Love You" on it. Then I thought, "Whoooooo loves you? We do!" or maybe something like, "We're thankful you're our wise old grandparents." But I didn't think they'd like that last one! *grin* We decided to keep it blank and let the handprints do the talking! We are thankful for your grandparents around here–what a blessing my kids have with 2 sets of grandparents who are still married and love Jesus! That's a miracle right there!
Do you celebrate Grandparent's Day? International Talk Like a Pirate Day? Or another great under-celebrated holiday I need to know about?