My New Favorite is being retired. I just need somethin' new. How 'bout…
It's kinda fancy, isn't it? Except for the "stuff" part. Hmmm. Let's try it today, shall we?
I slightly follow a blog by a girl who is a missionary…no, she's more than that. She's just a God-lover who is living and loving in Africa. This post, Around Here We Live Bent Low left me in tears. It's gorgeous.
My friend, Catie from Newby at Home started a new blog called Mammary Memoir. And yeah, it's about breastfeeding. If you're a nursing mom, you'll love this one.
World Vision is giving away a fabulous picture book called African Heartbeat on Impress Your Kids. If you have a sponsored child, it's a must read. If you don't sponsor a child—WHY NOT?!
I have gone Pinterest crazy. I started a new account for Impress Your Kids but realized it was too confusing to have two accounts. So, I just combined them into one. Which is kinda annoying because I'm repinning things as myself. Anyway, make sure you're following me. And then, be amazed at this genius I found on Pinterest this week. It's the little things:
Kristen from We are That Family is on her way to Africa to see her Mercy House. I have tears in my eyes just typing this! Check out her prayer calendar and please join me in praying for her!
Tiny Prints is doing 99cent Father's Day cards! You know I don't usually share deals on here, but this is a good one. For Mother's Day they did this same deal and I was SO impressed when I got the cards. First of all–less than $1. HELLO. Have you bought a card lately?! Second: personalized photo card! Third: DELIVERED TO YOUR HOME WHICH MEANS YOU DON'T HAVE TO STAND IN THE GROCERY STORE WITH TWO GRABBY KIDS WHILE YOU READ THROUGH THE ONLY SLIGHTLY INSPIRING CARDS THAT ARE LEFT THE TWO DAYS BEFORE MOTHER'S DAY. *sigh* This is my new favorite. (<—dang, maybe I shoulda kept the name!) Anywhoo. Enter the code FDGC99 and be prepared for happiness. (ends 6/14)
And oh yeah. Did I tell you we went to the Braves game on Memorial Day? It was blazing hot. But the kids loved it: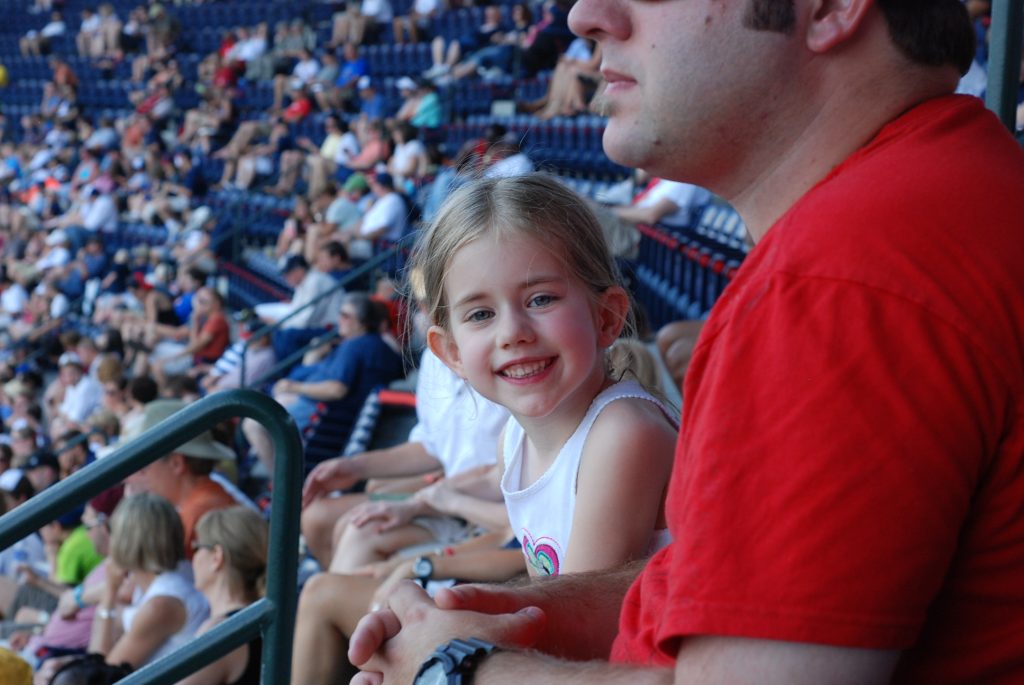 OK. That's all I got. Any stuff I should know from you?