My church is great. I've been around lots of churches and it is so refreshing to find one that really and truly loves and focuses on kids. They do stuff just for fun to show kids and families they love them. This month, we've got a special theme for our preschool department: SUPER SUNNY DAY! We decorated the halls with beach balls, one of our awesome volunteers is giving out stickers while dressed as a giant sunshine, we have a theme song and t-shirts! It's so fun!
And the best part is that last week all the kids went home with an ENTIRE BOX of sidewalk chalk! My kids could not wait to try it out (it's not like we don't have a giant box of it in the garage, this was just special!).
But the best part is that they included a CD with the theme song AND a "Chalk It Up Card". This card has weekly chalk-activities to do with your kids that correlate to the lesson that was taught at church! Isn't that cool?
"Neither height, nor depth, nor anything else can separate us from God's love." Romans 8:39
This week's activity is to make a hopscotch board on the driveway and then say the verse with each jump. I just wrote it straight on the board so we said the words on the right jump. It was so fun! I took a video to share with you but…it didn't turn out so well. Just know they were cute and (semi) getting the verse! We haven't had any rain, so I'm sure we'll try it again this week.
I love this idea of matching your activities at home with your lesson from church. Since my church is making it easy for me to do, I'm going to use this theme at home as much as I can! Over the next month, I'll share the activities they suggest along with some other fun stuff that pops into my mind!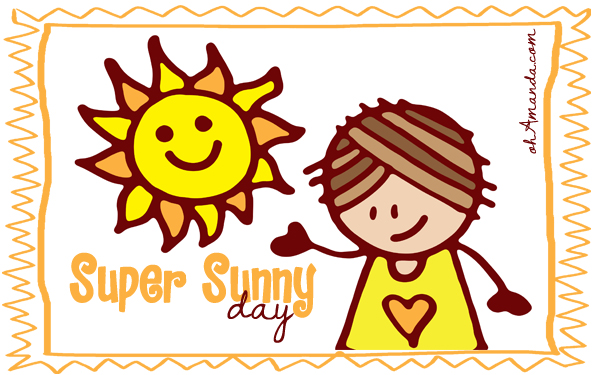 See all our Super Sunny Day activities:
Baby Moses Role Playing
Sidewalk Chalk PAINT
Sidewalk Chalk Family Portraits
Daniel & the Lions Den
and our Super Sunny Day Pinterest Board!