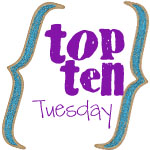 Since I am at Disney World this week (and the next!) I thought I'd give you a Disney-centric post. Don't worry, I'm not going to fill up your reader with Disney stuff. That will come when I get back. *grin*
Today, I'm just going to give you my TOP TEN DISNEY WEBSITES (<—can you believe that's all I've got for a title?!)
Here we go:
Uhm, yeah.
OK, so I write for him every once in awhile. But he was the first (and only) Disney blog I read. John Frost, the editor and founder of the blog is a great guy who knows everything about Disney. Well, maybe not everything but it certainly seems like it! The blog is "Disney news and information–by fans, for fans." I love reading it because it makes me feel in-the know and gives me a little pixie dust during the day.
3. Zannaland
(isn't she cute?!)
There are lots of Disney fan sites out there. But none of them are written as anyone as wonderful as Suzannah, my Disney bff. She's articulate, personable and sparkling. I love her! Plus, she likes to post retro photos of herself at Disney. She's a girl after my own heart.
4. Disboards
There are billions of Disney forums out in cyberspace. And honestly, I don't know much about them. But I have visited the Disboards and they know everything. If you want some Disney info, they've got it. And they will share it with you to the nth degree. It's actually a little overwhelming.
5. Allears
As a Moms Panelist, this was my go-to site after (and sometimes before) the official Disney World website. Every bit of information you ever need is on here–menus, height restrictions, hotel photos, times, reviews and more.
6. Flickr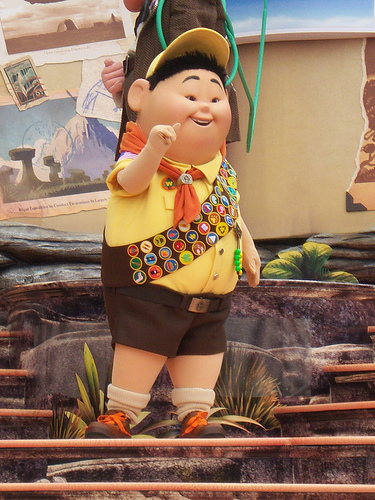 (this is who I wanna see!)
OK, so it's not a Disney website, but my  kids could spend hours looking at people's vacation photos from Disney World! Go ahead, type in "Disney World" plus your favorite character's name and just see the amazingness that pops up! Or try "Magic Kingdom"–you will not believe some of the beautiful photos. Really, you'll want to frame some of them. OK, maybe not. But I do.
7. Retro Disney Sites
You know I love me a good retro photo. Well, these sites are full of retro photos, old ticket stubs and even old park maps. Lots of interesting Disney history for the real fans. (Hmmm….I know I've got some park maps from when Staci and I went in 1995. Is that vintage yet?) Ooh, I just found one more: Imagineering Disney. Imagineering is one of my favorite words anyway, this blog is a gem.
8. Hoop Dee Doo
How can you not love it when their avatar is a bucket of fried chicken?
Ok, my kids made me say that. But I do kinda like those read-along storybooks.

10. I'm actually kind of a online Disney newbie. So, what's your favorite Disney website?
:: :: ::
OK, folks. You know what to do…WRITE your own wonderful Top Ten list, LINK to me in the post, PASTE your url below and then LOVE on the rest of the participants. I'm gonna need your help today–I won't be here to tweet and stumble and visit all the posts. Can you at least click on two or three blogs you've never read before? They'd love it, I can guarantee!