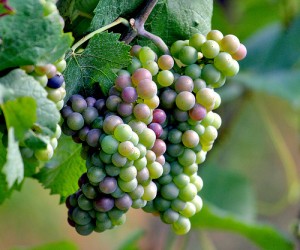 With all the discipline and behavior issues we've had lately, this Fruit of the Spirit really stuck out to me this week: GENTLENESS. I need it. She needs it. Our household needs it.
SCRIPTURE
The first verse that comes to mind (and was our "A" verse) is Proverbs 15: 1, "A gentle answer turns anger away." Today would have been a perfect time for Lydia to test this verse out as I was pretty angry with her behavior most of the day. Alas, it's me who had to practice this verse so I could set the gentle example. (Not sure if I did it…)
As I looked through the verses about gentleness, it was encouraging because most of them were referring to Jesus. Or encouraging us to be gentle like Him. Isn't it lovely to think about Jesus as gentle? Sometimes its easy to fall into that Zeus-like god image where Jesus/God is sitting there impatient, disappointed and ready to knock our heads together. I love thinking about Jesus as the gentle Good Shepherd instead. What a model to emulate!
The verse I ended up choosing is found in 1 Peter 3:3-4. It is the perfect verse for my girly girl:
Braiding your hair doesn't make you beautiful. Wearing gold jewelry or fine clothes doesn't make you beautiful. Instead, your beauty comes from inside you. It is the beauty of a gentle and quiet spirit. Beauty like that doesn't fade away. God places great value on it.
Lydia was amazed that braids are in the Bible. And gold jewelry! She had it 90% memorized after reading it three times. I kid you not. Every time she learns a new verse I feel bad for not teaching her more—she's a sponge!
ACTIVITY
I chose grapes to represent gentleness. Basically because a lime and grapes is all that's left from our scratch-n-sniff fruit basket. So, we made the coolest grape craft after dinner tonight. I found it at Danielle's Place (a great site–especially if you teach kids at church!)
All you need is a funnel, flour, one balloon and a little scrap of green craft foam. Use the funnel to fill the balloon. Then tie. Add a little leaf to the top (cut or punch a hole and pull the knot through). Now you've got your own fruity stressball! Isn't it cute?
We talked about how soft and nice it was to squeeze her new "Gentle Grape". She loves it and decided she is going to carry it "EVERYWHERE WE GO TOMORROW!" I hope she carries some gentleness, too. My heart AND hers are in need of some gentleness.