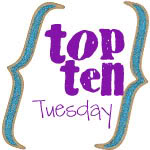 1.  I missed you guys!
2. Accountability. It's been a sad decline in our crafty ways at our house. Knowing that I was going to post about… something – anything… kept me going and creative.  But lately?  Not so much.
3. Your great ideas. I love reading your comments and clicking through to your blogs – you guys always think of such amazing things!
4. Spending "time" with Amanda. Read more here about how Amanda and I met… as I blog with Amanda, I get to spend more virtual time with her, reading her posts and sending emails back and forth about the blog.
5. Spending time with the boys. Spending intentional time, that is.  This falls in with #2 above, too… I really do spend good time with the boys when I'm not blogging, but the times I prepare and set aside special things for us to do really draw us closer together.  I cherish those times!
6. Learning God's word. It's amazing how much I learn when I help Elias learn God's word.
7. Getting creative. Again tied in with #2 above – the things I can come up with when I actually think and plan!!!
8. Blogging. I'm currently on a bloggy-break from my personal/crafty blog, and I've missed blogging!
9. Trying Amanda's ideas. Have you seen some of the amazing things Amanda comes up with?  So much fun!!!!
10. I missed you guys!
For more Top Ten Tuesdays, visit Amanda's blog here!