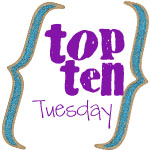 Last year Sophie and Shannon went to Uganda for some live blogging of Compassion International's efforts to support kids in the impoverished areas of this country. I read every post and bawled my eyes out the whole time.
Right now nine more people are blogging in India. And already I'm feeling it inside me. "It"? Just that rumbling and aching…to do something, to do more, to love, to nurse, to lead, to inspire, to just help. So, in honor of this amazing trip, these amazing bloggers, this awesome ministry and an amazing God, here are my
TOP TEN STORIES THAT MOVE ME TO COMPASSION
1. At Mother Teresa's orphanage in Kalkata, India, they do not name the newborn babies that arrive. Because these babies will not be alive long enough to know their own name. Or for anyone to use it or remember it. (Pete at withoutwax.tv)
2. Karate. Seriously. This is great.
3. When asked, "What do you want to be when you grow up?" a child cannot respond. Not because he doesn't know the language, but because he doesn't understand the question. His impoverished life is so normal to him, that he doens't realize there is life beyong his. As a Hindu, he believes his life is a result of past actions–not that he is valued just because God made him. (Anne at flowerdust.net)
4. Children sing and dance to welcome these American bloggers…not because they are bloggers, or even Americans–but because they are a link to their sponsors. These children know their sponsors' names and really attribute the good in their life to their sponsor's suppport. (via LPM blog)
5.

photo via compassion bloggers flickr
6. When you sponsor a child through Compassion, you also help the family. You can give gifts that help the family survive and thrive. Robin saw this in action when a family in India unlocked a brightly colored cabinet to proudly display a pot, a table fan and a pitcher—provided by a special monetary gift from their sponsor.
7.
[vimeo]4352696[/vimeo]
8. Indian for "kitchen" at the Shlog.
9. Our Compassion daughter in Burkina Faso who calls me "Mama" and my husband "Papa"!
10. All these faces.
Read all of the Compassion India blogs here. And join the facebook group here! And most importantly, support a child HERE.
:: :: :: ::
Have a Top Ten to share? Write a post on your blog, link it up below and visit the rest of the participants for some fun!