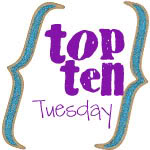 When I first got my own myspace page…you remember myspace? That archaic social networking dinosaur? Yeah, well, when I first filled out the "movies" part of the "about me" section, all my favorite movies ended up being musicals. And I was shocked. I mean, I knew I liked musicals. But as my all-time favorites? Well, apparently I'm a musical theater geek. So, here in no particular order and certainly not my only favorites are the
Top Ten Movies That Make Me Wish My Mom Had Put Me In
Dance, Voice and Acting Classes As a Kid…

1. Chicago
I saw this movie on our first Disney Cruise. I was spellbound from the first (well, the second) scene. Renee Zellwegger was just enchanting. Catherine Zeta Jones was electric. And even though he's totally weird, Richard Gere was mesmerizing!
 He had it coming
He had it coming
He only had himself to blame
If you'd have been there
If you'd have seen it
I betcha you would have done the same!
2. Moulin Rouge

This is the movie that first introduced me to my crush, Ewan McGreggor. He can sing, he's got the most perfect teeth and his name—Yooou-an. *sigh*
Come what may, come what may
I will love you until my dying day
3. Annie
How fun would it be to be in a play with a bunch of other kids your age? This is like the ultimate kids-rule movie. And how many times did I wish I was Mr. Warbuck's assistant, Grace with that flowy yellow dress?
Who cares what they're wearing
on Main Street or Saville Row?
It's what you wear from ear to ear.
And not from head to toe.
That matters!
4. The Sound of Music

The first time I saw this movie, I was a little girl. It was on tv and I said to Mama, "I'm watching a movie that's like Mary Poppins, only there are lots of little kids!" Today I actually showed Lydia the Do Re Mi song on youtube and she loved it. I can't wait for her to get a little older so we can watch it together.
 Raindrops on roses and whiskers on kittens
Bright copper kettles and warm woolen mittens
Brown paper packages tied up with strings
These are a few of my favorite things
5. Charlie's Angels

OK, so this one isn't a musical. And honestly, it's not even that good of a movie. But for whatever reason I saw the behind-the-scenes on this movie and I was like, "I WANT TO BE AN ACTRESS." It just looked so fun. They were so hardcore—flipping, driving cars and just being basically awesome. This is weird because normally this is SO NOT my kind of movie.  I totally want to do a sisterchicks picture posed like this!
6. Beauty and the Beast
Obviously, I'm a Disney fan. But when a cartoon movie wins BEST PICTURE, you know it's good. I've always liked Belle best out of all the princesses because she loves to read like me. I can totally identify with her excitement at the Beast's library!  And I love how she is always looking for MORE of everything!

 I want much more than this provincial life
  I want adventure in the great wide somewhere
  I want it more than I can tell
  And for once it might be grand
  To have someone understand
  I want so much more than they've got planned
7. Wizard of Oz

I think this may be my all-time favorite. My aunt had this recorded on her VCR when I was little. She was the only person I knew that even had a VCR. My brother and I would watch it over and over again and then act it out with our friends. This movie screams childhood fantasy.
We're off to see the Wizard, The Wonderful Wizard of Oz.
You'll find he is a whiz of a Wiz! If ever a Wiz! there was.
If ever oh ever a Wiz! there was The Wizard of Oz is one because,
Because, because, because, because, because.
Because of the wonderful things he does.

8. Dreamgirls

One night when Les' sister was in town, we all went out to the movies at like midnight and watched this. I just loved it. Jennifer Hudson was amazing and Jamie Foxx was outstanding. I just remember being shocked the whole time because it was so good.
I'm not livin' without you.
I don't want to be free.
I'm stayin',
I'm stayin',
And you, and you, you're gonna love me.
Ooh, you're gonna love me.
9. Mary Poppins

Well, it's practically perfect in every way. I'm pretty sure I could quote the whole thing from top to bottom. Yes, with the accent.
 Oh, it's a jolly 'oliday with Mary
Mary makes your 'eart so light!
When the day is gray and ordinary
Mary makes the sun shine bright!
10. That Thing You Do!

This movie came out during my first year in college. My brother was in High School at the time and he and his bffs fancied themselves a little band. Anyway, we all just loved this movie. I'm pretty sure I've seen it about 100 times. I used to play the soundtrack over and over again in my little Honda CRX on the way to my first semester in college. Yeah, I was super cool. But come on, Tom Hanks? Steve Zahn? Liv Tyler? This is the most fun sugary sweet movie ever. I want to watch it now!!
You,
Doin' that thing you do,
Breaking my heart into a million pieces,
Like you always do
:: :: :: :: ::
Got a blank blog post staring at you? Throw down a Top Ten list and link up today! (Wow, that sounded like a commercial.) Maybe I should have tried a musical version instead…
Anyway, you know what to do…write a Top Ten List on your blog, sign the Mr. Linky below with your permalink. If you're feelin' really lovely, you can link back to my post and/or blog. Then start visiting around to the rest of the Top Ten folks. We had some really fun ones last week! Thanks to everyone that's playing!